Supporting ambitious women to discover their freedom.
We exist to help courageous women make more money + build lives they love
FIND OUT WHICH TYPE OF WEALTHY WOMEN YOU REALLY ARE
The free quiz will reveal the #1 strength you have that will propel you in achieving that next income goal..
Want to build a personal brand and create digital offers, courses, coaching or membership?
THIS IS THE PLACE TO LEARN HOW TO START AND SCALE.
If you're here it's because you have a message and passion and truly a calling that you want to share with the world. Wealthy Women is here to let you find that "Main Money Massage," build your personal brand with the right frameworks for your time freedom. Let us save you nearly a decade of time and money to help you with the best marketing strategies.
Learning the ropes of business and wealth creation doesn't have to be stiff. We want you to have as much as fun as we do with our messaging and client delivery. We want you to learn how to have the foundations needed so you can create true time freedom, because the worst thing about starting a business is becoming just an employee to your business, we want you to be an owner, and of course we want you to do it with flow. Your heart flow while making cash flow.
CEO and Founder of Wealthy Women
I am an American Living In the UK… A Muslim Entrepreneur. I wasn't always planning to be an entrepreneur although I was always entrepreneurial.(Converted to Entrepreneurship in 2015) I wasn't always Muslim but I was always spiritual. (Converted to Islam in 2017).
Plan A was to get a degree, become a doctor and then help save lives. I got the degree, and on my journey to medical school, life put me on another path of investing, building my first course online and then living the laptop lifestyle.
And once I tasted that time freedom, the doctor lifestyle no longer seemed appealing to me but helping people was always rooted into my core.
I helped build a start up that made over 30 million in sales teaching business and marketing around the world and I realized there was a huge gap with the ladies in the program.
Wealthy Women are the backbone of our entire society. You either are a woman or you come out of a woman. We are the ones that lift each other up because we truly want to watch others succeed. We serve with purpose, and deep power that's beyond just us. It's with our divine guidance, we know that we truly can do it all.
And that means we can have our Starbucks, every. single. day if that's what we want and still have money in the bank.
That being said, we know it's equally important to know how to build true wealth. While we love the cash flow, we know we have to take care of our Bodies, ou health and fitness; Balance it all, our relationships with our loved ones; and Being, connecting to God. The Core B's that you must achieve B4 Ultimate Wealth.
Work with me on my mission to help women see their worth, create their own cash flow and truly be high performers. It starts with us.
WANT TO BE PART OF MOVEMENT?
"Marilyn's Trainings gave me great insights, I was really able to focus and niche down what I wanted to do and how I could attract my clients through social media. Marilyn was very informative."
Raj Preet – Womens Circles Coach
"Marilyn has completely changed my business. I have learnt how to schedule tasks on days when I have time (and motivation). I have become less reliant on one source of income (my studio). I have become better at allocating time to the tasks that count."
Sandy, Personal Trainer, UK
"Marilyn really pushed for the practical with the energy that i had and how i could apply that to business. She helped me drill down taking action with my energy and saw the payoffs. I got the clarity immediately."
Karen – Founder of Organic Guidance USA
THE WEALTHY WOMEN PODCAST
Need a good ol' podcast binge? I got you.
We exist to help womxn start and scale their businesses to 6, 7 figure and beyond.
reached via traditional media
women-led businesses helped
Wealthy Women Accelerator Experience
Our 6 Week Course That Will Expand Your Business
This program is for you if you're at a place where you know you want to be in the online space, you have to claim authority in the marketplace but don't know how yet, you know you want to make that cash flow while working anywhere you'd like.
Teaches you how to grow Find Your Money Message, create valuable and selling content, and grow your audience and online sales like a skilled pro… even if you're just starting off and completely new
'I actually feel like a BossBabe. After my first successful launch I doubted If It was possible again… but It is! My business has grown by 100% In 1 month! Before I started with BossBabe, I was generating 2.5k-5k per month. I am now generating between 10-20k per month. Now EVERYTHING feels easy.
— HANNAH ROSE CLULEY
This program is for you If you're at a place where you know you want to be in the online space, you have to claim authority in the marketplace but don't know how yet, you know you want to make that cash flow while working anywhere you'd like.
Since joining I doubled up my online retail sales! I grew 3000+ new followers on Instagram and Im opening my first flagship store in 2 months!!! I have made $101,290 in sales since joining. I was generating between 10-20k per month.
– YUHYING
Expert Into Empire Accelerator
Expert into Empire Accelerator is a combined course of Create Profitable Courses and Expert Into Empire for efficient entrepreneurs who want to create a prof…
Why do some people succeed turning their dreams into reality, while others really struggle? It comes down to how they manage their psychology, physiology, productivity, and confidence persuasion factor.
Think about it. If you can't master your mind, your body, your ability to get things done(discipline), and your ability to Influence others to help you on your path, then you're stuck forever In this loop of a movie that Isn't yours.
But master those things, and life will forever be changed, and high achievement Is yours. Let Marilyn Rose, the Female Entrepreneurs best performance trainer, coach and guide you along the way.
Get ready to level up and live with true freedom.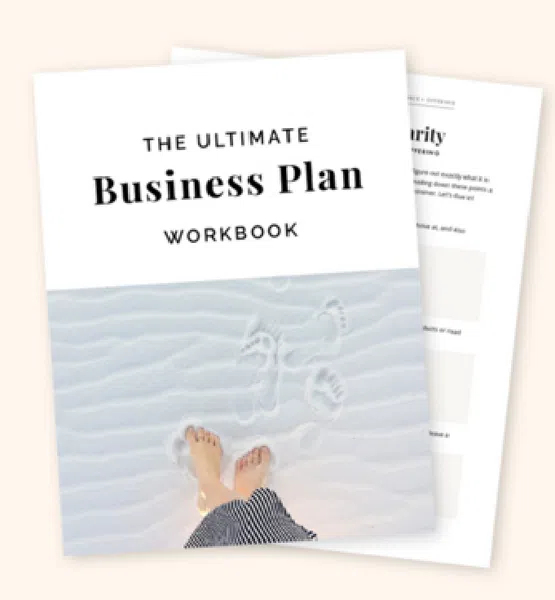 Get 10 super actionable steps that'll take your unique biz idea from total daydream to real life.